Leave this site safely
You can quickly leave this website by clicking the "X" on the right or by pressing the Escape key twice.
To browse this site safely, be sure to regularly clear your browser history.
Avoiding Scams
Money & Debt Topics
Image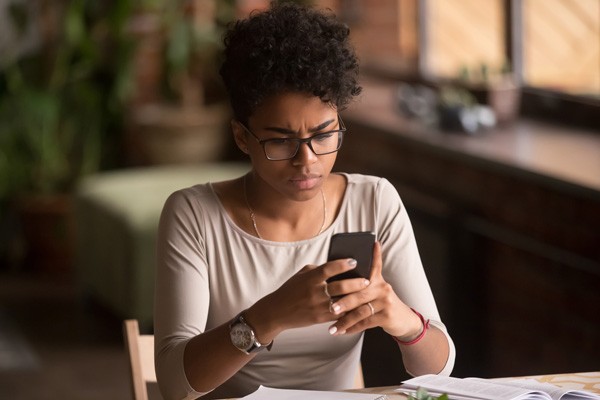 This content was last updated on 3/1/2022
What are scammers?

Scammers try to trick you into giving them money or information. These days, scammers are very, very good at what they do. They use telephone, mail, door knocking, fliers, emails, texts, or phony websites to contact their victims.

Everyone is a possible target, but scammers like seniors because they assume that seniors live alone, have money saved and are more polite toward strangers. NEVER, EVER give money or your Social Security number to someone who starts contact with you by email, phone, or a home visit.

How do I report a scam?

Kentuckians should report scams, or any rude and abusive caller, to the Kentucky Office of the Attorney General's office at 1-888-432-9257. You can also file a complaint online.

Avoid robocalls by registering your telephone number on Kentucky's No Call List at: www.donotcall.gov

What is Scam Alerts and how do I sign up?

Scam Alerts is a free messaging service from the Kentucky Attorney General's office to let Kentuckians know about ongoing scams. You can sign up for these alerts in 2 ways:

Text KYOAG Scam to GOV311 (468311) to receive alerts by text;
Sign up to get alerts to your email address at www.ag.ky.gov. Search for "consumer scam alert sign up"

What are some signs that I am being scammed?

They pressure you to "act now!" and say you will lose out if you don't decide right now.
They try to play into your fear, greed, hope or excitement. They might say that you will be arrested, prosecuted, or sued if you don't do something right now. Or they may say that you are going to get rich if you do what they ask.
They tell you that you have been specially selected.
They tell you that you won a contest you never entered or that you won a valuable prize or big money, often in a foreign lottery.
They ask you to wire money, use a prepaid money card or read gift card numbers over the phone.
They tell you that you must pay a fee to get your "prize."
They ask for personal information.
They ask you to give them remote access to your computer or other electronic devices.
They ask for any kind of down payment.
They ask you to not tell friends and family about the conversation.
A company refuses to give you written information or says you don't need to check their company information.
A company has no physical address, only a P.O. Box.

What are some tips to avoid scams?

Hang up. If someone calls you and asks for money or personal information, hang up the phone and do not talk to them. Do not press any buttons, even when they say you can speak to a live person or take your name off the list. Don't worry about being rude – just hang up the phone.
Research businesses and charities. Never pay money to a person or a company that won't give you written information, a phone number, a physical address, or references.
Keep your credit card, checking account, Medicare number, and Social Security numbers to yourself. Never give personal information to someone you don't know or trust, even if they ask you to "confirm" this information. That's a trick.
Do not pay for things up front. Scammers often offer prizes or threaten to take legal action against you if you do not pay a fee or give them your personal information right away. Real businesses and government agencies do not do that.
Do not wire money or send reloadable credit or gifts cards as payment to people you do not know (or people claiming to be a legitimate business). Businesses and government agencies do not ask for payments that way. Once you wire money or pay with a reloadable card, it is nearly impossible to get your money back.
Do not pay for something just because they offer you a 'free gift'.
Beware of offers to "help" you get back money you already lost. Callers who say they are law enforcement officers who can help you get your money back "for a fee" are scammers.
Do not agree to offers that say you have to pay a registration fee, a shipping fee, a processing fee, or taxes to get the prize or gift.
Stay calm and refuse to be rushed. Scammers want to scare you into doing something now. Before you make a payment or give them your personal information, take the time to make sure the business is real by looking it up online. Check their contact information. Look at their customer reviews and policies.
If it sounds too good to be true, it probably is. If someone is offering you something for free or a prize that you never registered to win, it is probably a scam.
Report scams and any caller who is rude or abusive, even if you already sent them money. Call the Kentucky Attorney General at 1-888-432-9257 or file a complaint with their office at www.ag.ky.gov. Type "consumer complaints in the search bar, click on "Consumer Complaints – Kentucky Attorney General," click on "Scam/Identity Theft form" on the right.
For more information on avoiding scams, go to: How To Avoid a Scam | FTC Consumer Information
Was this info helpful?