Leave this site safely
You can quickly leave this website by clicking the "X" on the right or by pressing the Escape key twice.
To browse this site safely, be sure to regularly clear your browser history.
Identity Theft
Money & Debt Topics
Image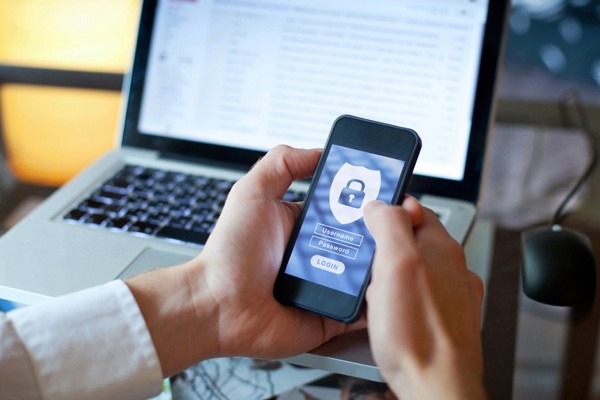 This content was last updated on 3/1/2022
What is identity theft?

Identity theft is when someone illegally gets and uses another person's personal information. Personal information is things like a name, address, phone number, email address, Social Security number, driver's license number, birth date, personal identification number or code and any other information that can be used to identify the person.

What kinds of things do people who steal identities do with the information?

People who steal identities use the information to:

buy things
get credit cards
get medical services
use your ATM card
collect your tax refund
use your checkbook
say they are you when talking to law enforcement
rent an apartment
get utilities

In some cases, the identities of children, seniors and domestic violence survivors are stolen by family members. Always report identify theft, even if the person stealing your identity is a family member.

What steps should I take if my identity is stolen?

Report the crime to the police
Go to your local police station to report the identity theft. Ask them to do a police report. Save a copy of the report as proof of the crime. Later, you can give the report to companies and the government to prove the identity theft. If the police don't give you a report, write down a note about your visit. Write down the name(s) of who you spoke with, the time and date of the conversation, and the address of the station. Keep this note for your records.
 
Contact companies and government agencies
After filing a police report, contact your bank, creditors, government agencies and other businesses.

Banks:
Most banks have fraud departments. Find the phone number for the fraud department on your bank's website, bank statement or the back of your debit card. Call the bank and ask them to cancel the fraudulent charges from your account. Ask the bank to cancel your current debit card and issue you a new card. Write down the number you called, the name of the person you talk to and their badge number/ID number if they have one.

Credit card companies and other creditors:
Call your credit card company and other creditors. Tell them that you are the victim of identity theft. Find the phone numbers on their websites, your credit card statements or the back of your credit card. Ask them to make a note in your file about the theft and review your account activity to see if there are unauthorized charges. Ask them to cancel any unauthorized charges, cancel your credit card and send you a new card. Ask that your accounts be processed as "Account Closed at Consumer's Request." Write down the number you called, the name of the person you talk to and their badge number/ID number if they have one.

Credit reporting agencies:
Contact at least one of the 3 major nationwide credit reporting agencies. Equifax, Experian, and TransUnion. Have them put a fraud alert on your name and social security number. Also, ask them to add a victim's statement to your file. That tells creditors to contact you before any new account is opened under your name or anyone tries to change the accounts you have. The fraud alert and victim's statement make it harder for anyone to open or change accounts under your name.

Employer:
Tell your current and future employers of the identity theft. It may come up if the employer runs a background check or credit check.

Kentucky Secretary of State:
If the identity theft involves your driver's license, tickets, car title or a business registered under your name, you need to tell the Kentucky Secretary of State. More information on how to contact them is available on their website at https://ag.ky.gov/Pages/default.aspx.

The Kentucky Secretary of State can also check if a new driver's license has been issued under your name. If it has, ask them to change your driver's license number and issue you a new driver's license.

Division of Driver Licensing:
The Division of Driver Licensing is in the Kentucky Transportation Cabinet. They can place a flag on your driver's license if you are a victim of identity theft. You can have this done even if your Kentucky license hasn't been compromised. Contact them at:

Division of Driver Licensing
Kentucky Transportation Cabinet
Division of Driver Licensing
200 Mero Street Frankfort, KY 40622
PH:502-564-1257

Insurance companies:
Contact your insurance company. Tell them about the identify theft and ask if your policy covers loss and damage due to identity theft.

Internal Revenue Service:
If you think someone used your identity to file Federal Income Tax Returns, or to commit other tax fraud, contact the Internal Revenue Service (IRS) at 1-800-829-0433.

Social Security Administration:
If the identity theft involves your social security number (SSN), report it to the Social Security Administration at (877) 438-4338. If your current number has been used by an identity thief, they may have to issue you a new SSN and card.

Federal Trade Commission:
You can file a report of an identity theft and get help to restore your credit by contacting the Federal Trade Commission at:

Federal Trade Commission
Consumer Response Center
Federal Trade Commission
600 Pennsylvania Avenue, NW
Washington, D.C. 20580
https://ftc.gov/faq/consumer-protection/report-identity-theft

U.S. Department of State:
All identity theft victims should contact the U.S. State Department. Ask the State Department to check if they got any changes of address or applications for a passport, etc. in your name or on your behalf. Ask them to tell you what they find in writing and send it to the address you give them.

You can find other helpful information from the State Department here: www.travel.state.gov/passport/lost/us/us_848.html

U.S. Postal Service:
Contact USPS if your mail has been stolen or an account has been opened under your name. Also contact them if you are worried about credit card offers and statements being sent under your name.
 

Send follow-up letters
Take notes during your conversations with the above agencies and companies. Write a summary of your discussion and email or mail it to each company or agency. Include the name of who you spoke with and the date and time of the conversation. Ask the company or agency for a written response. Keep a copy of every letter you send and get. If you can, send all letters by certified mail. Ask for 'return receipt' so you have a proof they got it.
 
Don't make payments for things that were because of the identity theft
If you are a victim of identity theft, don't pay anything that was caused by the identity thief. This includes paying bills (including partial payments) or honoring checks. Pay only bills and other charges that you made. Identity theft is a crime, and you can stand up for your rights. If anyone threatens legal action against you for this, report it to the Kentucky Attorney General.
 
Review the safety of your online accounts
To avoid future identity theft, review the security of your online accounts. Check your online banking accounts, emails, and even social media. Change the passwords on your online accounts. Setup two-factor authentication on each of your online accounts.

For more information about identify theft, visit these websites:
Kentucky Attorney General
https://ag.ky.gov/Resources/Consumer-Resources/Pages/default.aspx
Federal Trade Commission
https://identitytheft.gov/
Was this info helpful?